Had a chance to get a sneak peek with my CXM. She is cool.
Here are some quick random thoughts on the User experience.
4 reports – that not horrible. Most Managers will want to know what people are taking and courses and learning plans. So cool.
Not alphalisted (good!)
Would be nice to turn off a report or two (for example: we are not an ILT shop, so turning off Users Sessions helpsp).
Note the Users – Courses report is an "all or nothing" (that custom aligns the hierarchy, suspiciously? You cannot select your users)
Note you cannot also select your courses (opinion - cough that's a big miss!) – so people with deep learning profiles/learning histories? They are going to have to go to excel and manipulate a lot.
Conspicuously, no filtering options other than enrollment status (opinion - cough another miss).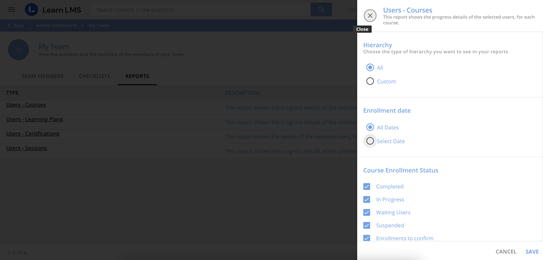 Would not be that big of a miss IF the Superadmin could push a custom configured report to the Managers role to use. But we cant - yet
. Take a look below - no change.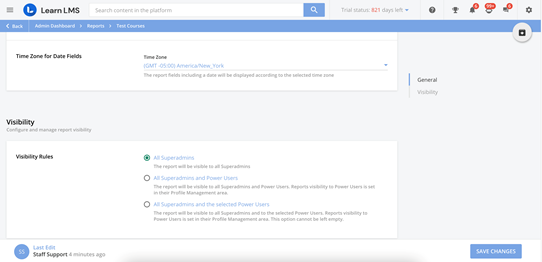 Also – no way to turn this on or off. It is just available via the Teams tool (opinion - a big miss).
As a feature long awaited for? I think honestly its a start. But overall my thoughts? You need to take first baby steps in the right direction to start walking.
I hope I am not popping the bubble that loud. Happy holidays.