Here's what' I'm observing:
Why am I being asked to fill out this information when creating a new ILT (notice how each sentence is on its own line):
But it doesn't show up on the learner's page?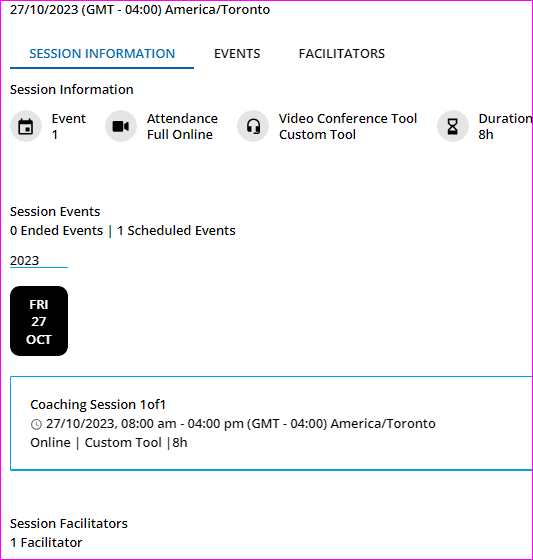 The only workaround I have is to add the information here, under PROPERTIES (next to EVENTS & ATTENDANCE tab):
Now the learner can see the information, however, it's not formatted - everything is collected into one paragraph: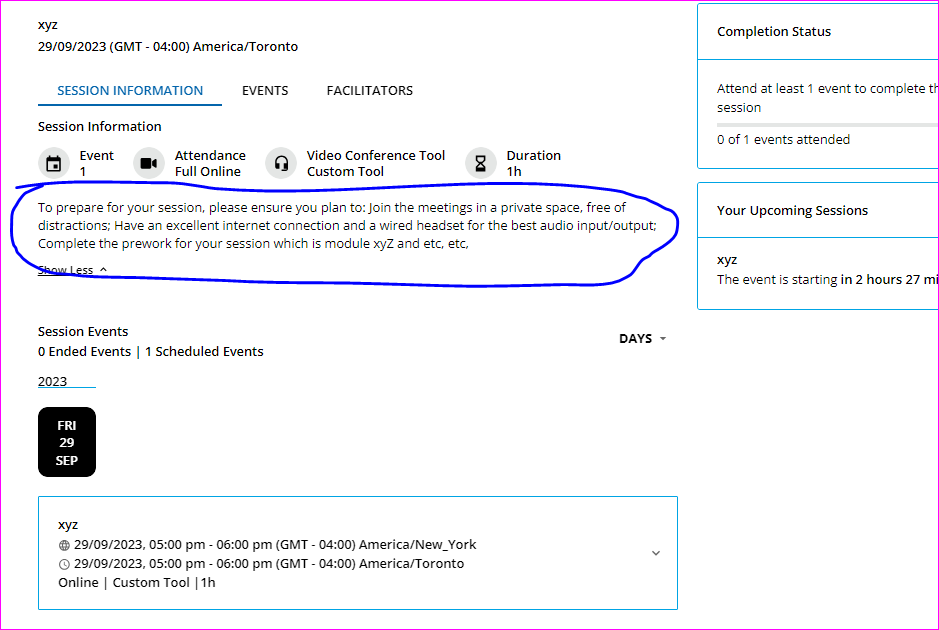 What's the purpose of forcing me to add a description when I create the ILT if it doesn't show up anywhere? I swear it used to show up for the learner before the 2nd new platform update in late August. I do know that it used to be visible in the previous learning plan dashboard.l
If the Description in the ILT can't be connected to the learner's dashboard. Could there be some formatting implimented in the Session description, so that learners do not have to navigate a paragraph? Personally, I'd rather the first option. As remembering to go back to that properties tab is a bit of a glitch in the creation workflow.
-Nicole