Title says it all. We are setting up webinar courses and the session times do not show up to users until AFTER they have enrolled.

This means a lot of traffic to us to answer a question that should be answered in the platform.

As a result we cannot go live with webinar series until there is a fix.

When accessing the list they see the dates - which is OK
 

...however when selecting a date **NO date or time info is displayed**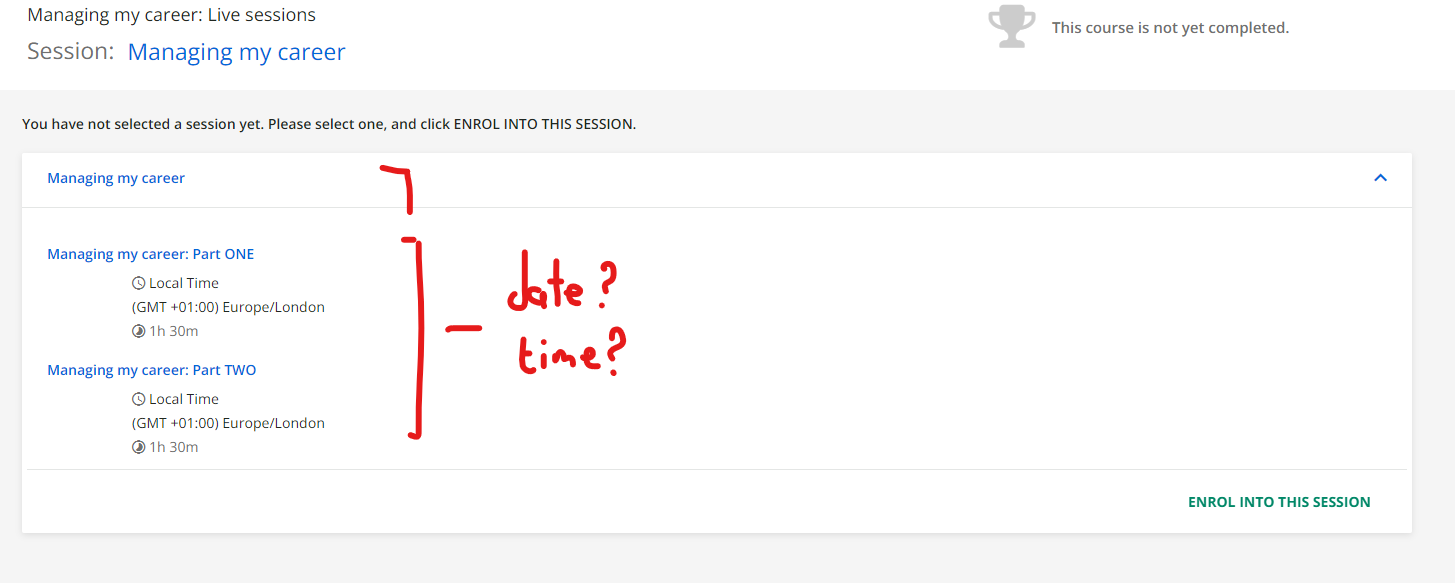 Crucially this means that the times don't show, so people don't know if they can actually make the session.

The space is in the interface, but the data is not being offered to the page (it's not being delivered as opposed to being hidden).

Once **enrolled** the information shows up, but that doesn't help users select a session they can attend!!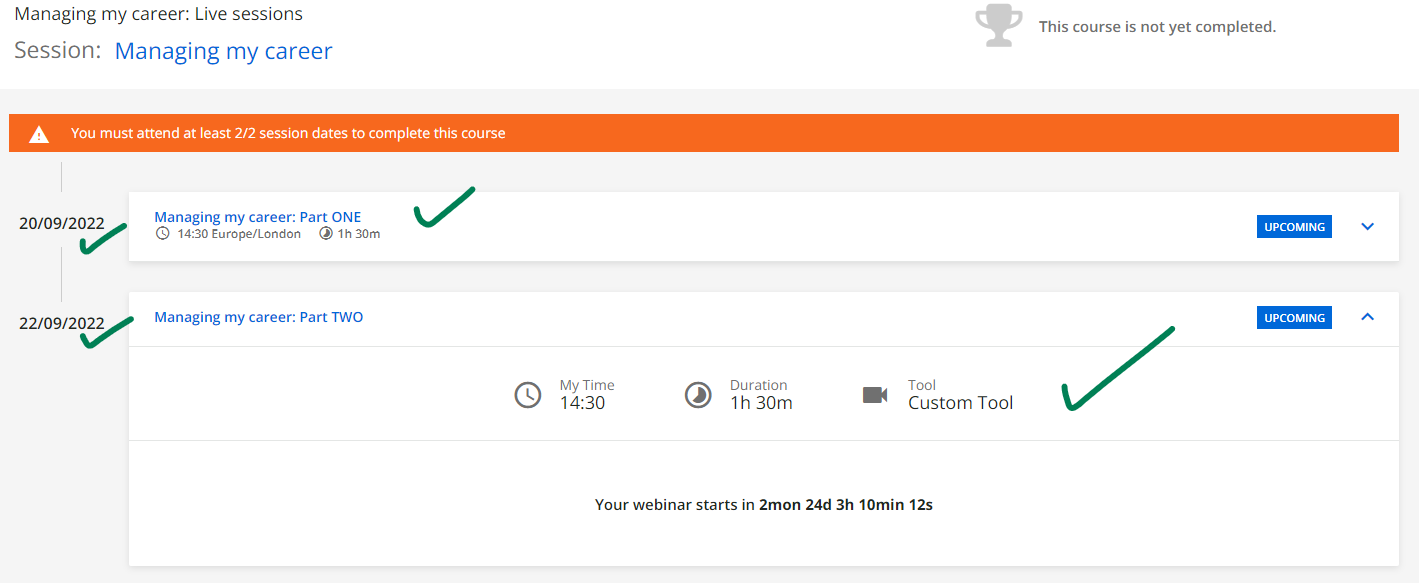 This looks like a bug rather than a missing feature - any idea on a fix??