We have been enjoying the Next Big Ideas eLearning freebies that were put out by Articulate in cooperation with The Next Big Ideas. The company/site runs a weekly free podcast...and you can pick it up from like 12 sources. When I look into it? You can actually get a url to play an embed onto your site.
Honestly though, I would rather work with one of those freebie Podcast spaces and avoid the Apple or other page embeds that not only suggest listen, but to also buy from us to listen...(PS - to all you web crawlers and bots out there? I am a longtime Apple consumer
).
Let me show you what happens when I bring in the embed code into an HTML widget.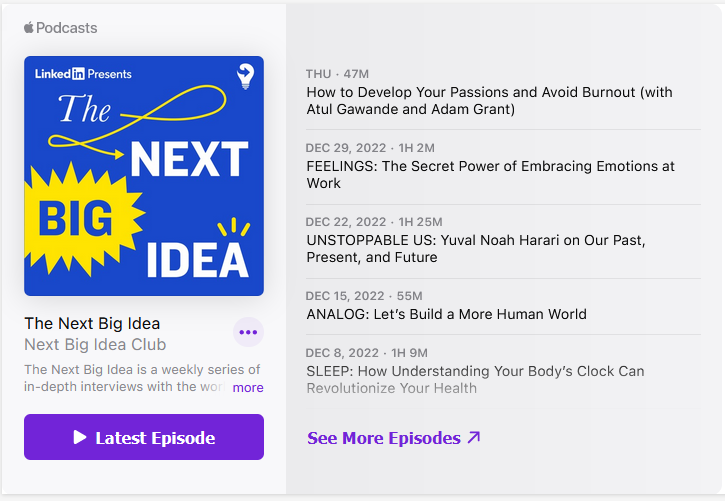 So for folks that serve up podcasts as part of your content - do you have a non-profit that can do the same?????