This is a long shot, but here goes:
We don't want what's circled here the IN PROGRESS and number.  Does anyone have any CSS code to remove the progress number? Or can you tell me where it's located? I'm able to hide the "IN PROGRESS" but not the number.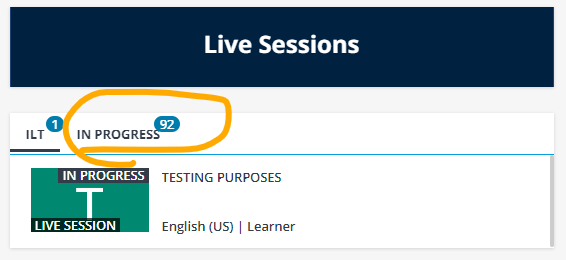 Here's the story:
The above used to ONLY display ILTs. However, the second an ILT begins, the link to join disappears, removes itself from the leaners' home page. So, if a learner shows up 5 - 10 or more minutes late, too bad, so sad, there is no way of joining the live event.
Docebo recommended that I select this in my Task List widget: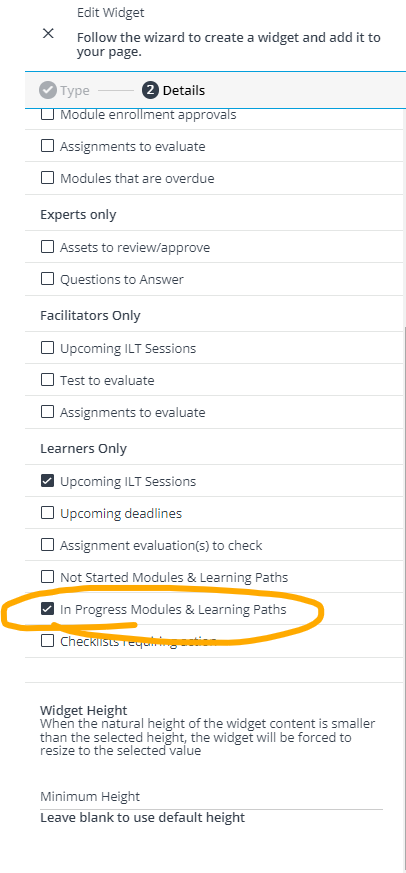 But I don't want them to see their In progress or Learning Paths. It's already displayed in another section of their home page for better direction and clarification. I just want learners to see their ILT  ILT Event's 'join session now' to stick around until AFTER the event is over, then it can disappear.
Latecomers need to be able to join a live event.

Any suggestions out there?