Hi everyone!
If you haven't already noticed, I'm really excited to share that we have recently refreshed our community Guides Library 📚 so I wanted to take a moment to highlight what you'll find inside as well as how it differs from our Knowledge Base.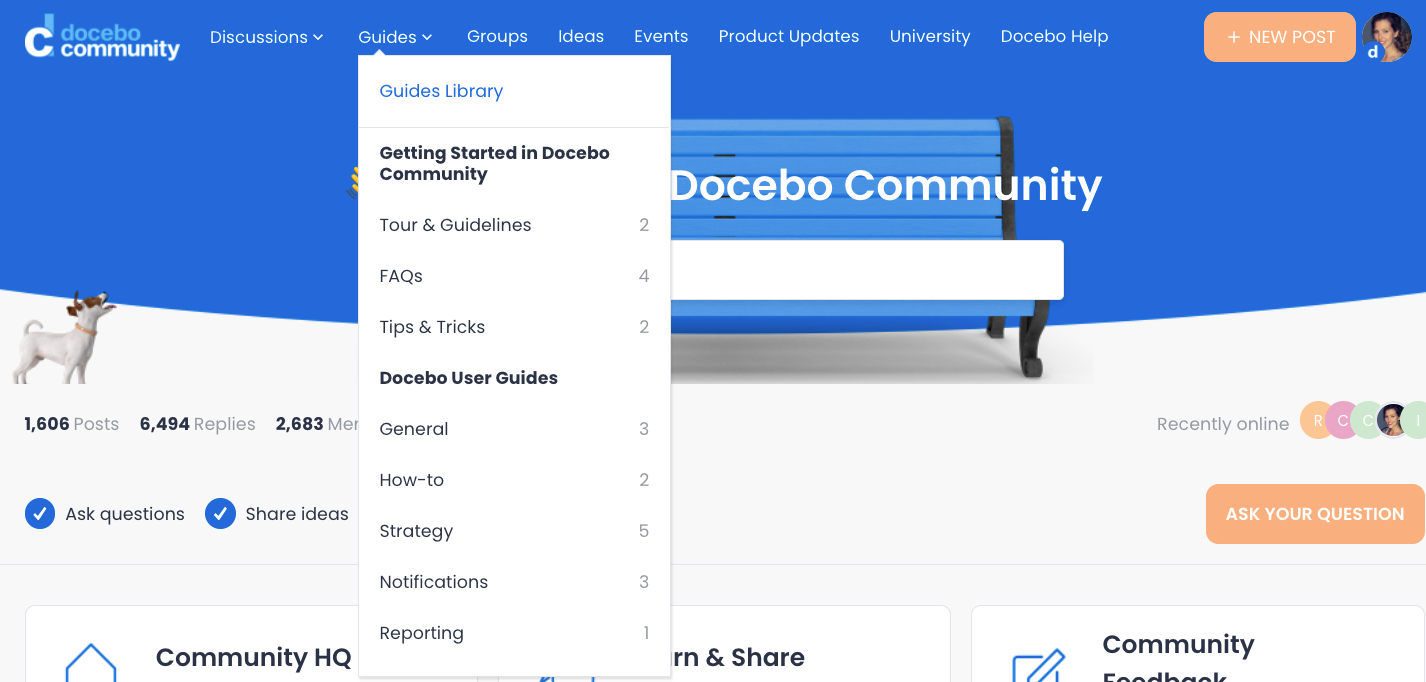 What is the Guides Library?
This is where you can browse through helpful guides and handy tutorials to learn best practices from Docebo experts. Within the Guides Library, you'll find two main categories, 'Getting Started in Docebo Community' and 'Docebo User Guides'. 
Below is a brief description of each along with their subcategories:
Main Category

Description

Subcategories

Getting Started in Docebo Community

Useful information about Docebo Community and tips on how to use it.

Tour & Guidelines

FAQs

Tips & Tricks

Docebo User Guides

Best practices from Docebo experts.

General

How-to

Strategy

Notifications

Reporting

Integrations

Support
What's the difference between the Docebo Knowledge Base and the Guides Library?
Great question! The Docebo Knowledge Base is part of our support offering where you will find product knowledge articles that provide specific steps in creating and managing your Docebo platform. These knowledge articles are written and managed by our technical writing team 🤓. Whereas, the Guides Library is a growing community resource containing guides and tutorials that showcase best practices from expert users of Docebo. These guides and tutorials are written by Docebians as well as expert customers.
How often are new guides published?
Our goal is to provide at least one new guide or tutorial every month. When a new one is published, you'll find it featured in the 'Newly Published' section of the Guides Library so be sure to check back often to see what's new.
How do I recommend a new guide?
We love any and all ideas for guides and tutorials so if you have an idea or are interested in writing a guide/tutorial yourself (like this one from @pjensen!) then reply to this post or send me a direct message. 
If you have any questions/comments/suggestions on the Guides Library, we'd love to hear them. Let us know below.⬇⬇