For our business, our PowerUsers are administrative assistants (secretaries) whose job it is to create training courses for employees to review changes to procedures or policies (i.e., Rev 0 to Rev 1 to Rev 2, etc.)  There are no test questions associated with this type of course.  Although, Docebo allows PowerUsers to have access to the Question Bank.  This poses a huge security and visibility risk as only our Training and Development Team should have access to the Question Bank.  Our questions have been vetted by our SME and should not be altered by anyone other than the Training and Development Department.  See image below for more details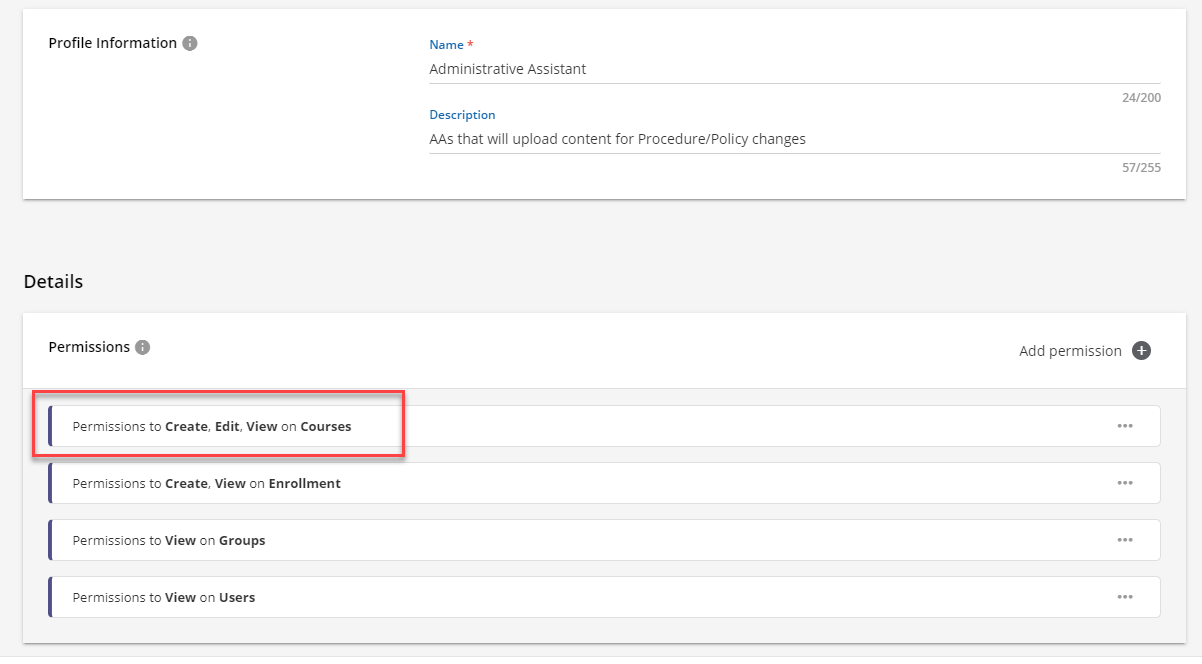 When I remove their "edit" ability, the Question Bank is removed from their view but then they are not able to create the training Course.  Therefore they need to have "CREATE", "EDIT" and "VIEW" in order to create a Procedure Revision Course. SysAdmins and/or Instructors should be the only personnel allowed to see the Question Bank.
Is there a way to limit permissions to PowerUsers from seeing and having access to the Question Bank?
Best answer by Annarose.Peterson 26 May 2021, 16:57
View original